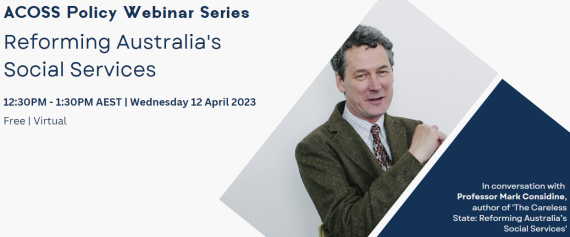 Over the past 30 years, Australia has experimented with using markets to provide human services. After much trial and error, there are still fundamental questions to be answered about whether a market model can genuinely deliver improved personal outcomes for people. At the same time, the search for alternative service models is intensifying along with community expectations of improved services.
Join renowned political scientist, Professor Mark Considine, as he explores questions surrounding social service reform, and discusses the findings of his research on the impact of market models on Australian society, and their effect on the quality of care on offer.
As always there will be the opportunity for you to pose your questions and participate in discussion with other attendees.
Reserve your spot