Nunga Mi:Minar is a not for profit specialist service supporting women and their children who are living with, or escaping family violence.
With over 40 years of sector experience, our uniqueness is that our service is governed, managed and delivered by Aboriginal women for Aboriginal women and their children.
We work alongside our women and children so that their lives are safe and happy, where their dignity is respected in a supported environment.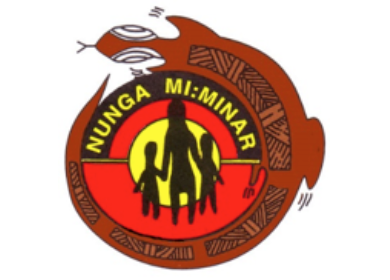 Services offered
Counselling
Accommodation assistance
Aboriginal and Torres Strait Islander culturally appropriate support
Information and referrals
advocacy
legal information and referrals
outreach services
Contact details
Address
PO Box 564
Greenacres, SA 5086
Opening hours
Wednesday
8:30am - 4:30pm