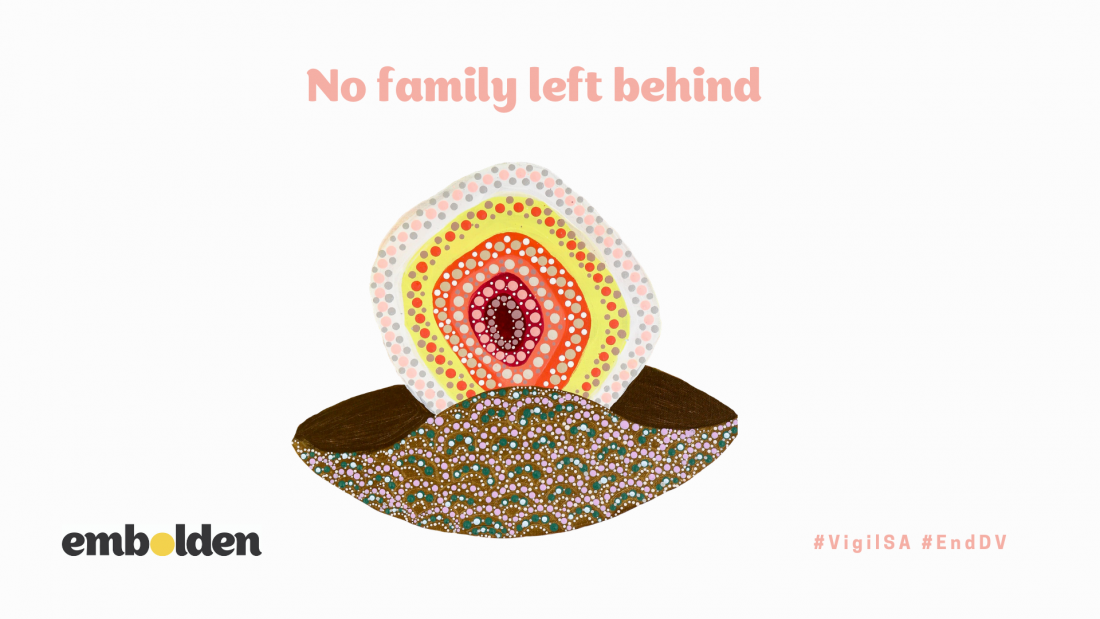 For over 10 years, the first Wednesday in May has been an occasion for Australians around the nation to commemorate those lost to domestic and family violence.
On this day, we remember and grieve for all who have lost their lives to domestic and family violence, and we hold space for all survivors and those who have lost loved ones.
We invite the South Australian community to connect with us in a virtual action on Wed 5 May, and we are honoured to be joined by keynote speaker Vicky Welgraven, with other guest speakers to be announced shortly.
Join us online from 5:30pm, Wed 5 May to light a candle and hold a moment of silence. We invite you to share photos of your candles with the hashtags #VigilSA and #EndDV to connect with others during the event.
With strength and solidarity
Embolden SA
RSVP