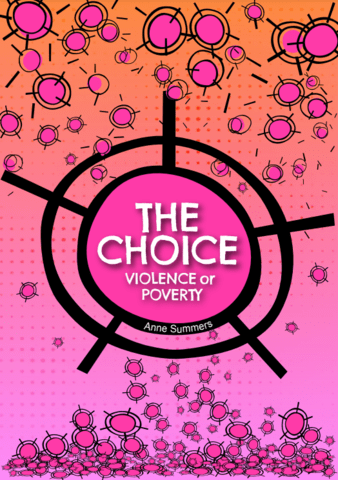 The data that is published for the first time in Anne Summers' report "The choice: violence or poverty – Domestic violence and its consequences in Australia today" reveals both the shocking extent of domestic violence suffered by women who are now single mothers, and outlines in grim detail the economic, health and other consequences of the choice these women made to leave the violence. The findings are both new and confronting and have major policy ramifications for how we address domestic violence, and to the policy-induced poverty that is its outcome for far too many women and children.
Drawing on previously unpublished findings of the ABS Personal Safety Survey, researcher Anne Summers found that a shocking 60 per cent of single mothers had experienced violence (physical and/or sexual) from a previous partner from the age of 15, far higher than the 17 per cent of Australian women more broadly.
The report sets out the immense financial challenges women face when leaving abusive relationships — and the lack of adequate government support for single mothers when they do escape, whether temporarily or permanently.