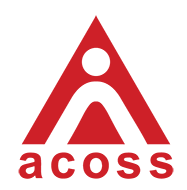 The 'Carrying the costs of the crisis: Australia's community sector through the Delta outbreak' report, undertaken by the Social Policy Research Centre at UNSW Sydney for Australian Council of Social Services and the State and Territory Councils of Social Service – explores the experiences of 1,828 community sector workers in 2021 during the COVID-19 pandemic and particularly the Delta variant.
The report concluded that community sector workers are "carrying the costs of the crisis"; with services and workers being pushed to their limits.
Of particular concern, the majority of organisations reported that the funding they received fell far short of what was required:
Only 20 per cent said it covered the full cost of service delivery.
Only 17 per cent said it recognised increasing wage costs.
Only 14 per cent said it properly recognised their overheads.
Only 14 per cent reported indexation arrangements for their main funding source were adequate.
The survey findings reflect structural dilemmas that have compounded for years and stand in the way of Australia's pandemic recovery. The ACSS has shown that the failure of government to meaningfully address community priorities, and the premature withdrawal of government support, has taken a toll on communities and placed the community sector under immense strain. A refreshed and re-energised
relationship between the sector and government is needed to properly acknowledge and value the central role the sector plays in people's lives and in creating better public policy.